Year in Review 2019
In this post:
Theme of 2019: Balance
Not gonna lie, I'm a little early to be writing this.
It's technically October right now, and for whatever reason, I'm reflecting hard on the year so far. Maybe it's because my birthday is coming up soon. Maybe it's because it's Fall and I'm feeling the  n o s t a l g i a.
But according to Alex Hillman on Twitter, there are no rules:
Last year's theme was Fearlessness, but this year was all about Balance. At first, I was constantly battling fear and the dreaded imposter syndrome. Coming into 2019, I wanted to focus more on bringing calm and balance back into my life. (The kind that allowed me to embody my best self.)
I wanted to go back to the hobbies and life practices that kept me healthy, happy, and sane. That included meditation, working out, eating well, and just generally loving life.
I also wanted to trick myself into doing the things that brought joy to my life. I gave myself a PTO policy — one that I'm incentivized to take.
Major 2019 Wins
It's tough to pick the best wins for the year. I felt like there were so many — on both macro and micro levels.
📈 (Finally) Joined the six-figure club 📈
I'm still super proud of the growth from the year. Sailing over the six-figure mark definitely put things into a lot of perspective:
There's definitely a need for what I'm doing
Holy sh*t, I gotta do it all over again next year (and somehow still grow maybe?)
We also 2x'd in growth from last year, and the profitability of the business tripled. Part of this was staying lean as a solopreneur and keeping overhead low, but also raising project rates. Pretty easy profit combo to replicate. I also consistently stayed booked with projects throughout the year. Still a huge win.
💸 Gave myself a well-deserved raise 💸
As a founder, it's so easy to just not pay yourself. It took a lot of mental-hacking and meditation to be calm enough to even consider giving myself a reasonable salary.
After I was in a place where it made sense (and I didn't freak out), it actually breathed a new life into my business. It turns out that feeling secure is just as important as doing great work and building a profitable business.
It makes me wonder how my performance might have changed if I was paying myself the salary I'm paying now. 🤔
👩🏾‍💻 Tech stack on fleek 👩🏾‍💻
Not calling myself an operational genius or anything, but I can manage my projects with my eyes closed and run my business with a lot of confidence. I know where all the money's going, where it's coming from, and complete automation on booking meetings.
For my biz: Freshbooks, Xero, Gusto, Acuity, Superhuman
For my clients: Ahrefs, Adobe Creative Cloud, Lucid Chart
🎉 Bomb-ass case study: Motivo 🎉
One of my proudest moments of the year was helping my client Motivo reach their very first 3X in MRR, and then watching them continue to 10X throughout the rest of the year. The growth has been incredible to see, and I'm so honored to have been a part of their story.
I wrote and published a case study earlier in the year about how I helped support the first big shift in growth (3X in 4 months) and how I helped them land a killer marketing executive who brought them the next 10X.
They also just closed their first round of funding. There's definitely much to celebrate. Kudos to them! 🎉
⚡ Worked with some amazing companies ⚡
Motivo wasn't the only SaaS company I had the privilege of working with. Pretty much all year long, I got to work alongside some incredible and inspiring founders.
And the problems they're tackling are both fascinating and real, clear pains.
Everything from helping CRE brokerage owners make better business decisions through back office automation to helping scaling teams solve workflow problems through automation. Simplifying the QA test planning process and helping sales teams become a 1-call-close company instead of a 5-call-close company.
I can't wait to tell some of these growth stories, too.
👩🏾‍🏫 Advising game strong 👩🏾‍🏫
2019 seemed to be the year where I was asked to do a lot of advising. It seems there's a clear need for structured advisement and just straight-up offering expertise and past experiences.
I had the pleasure of advising founders from TinySeed, Atlanta Tech Village, GrowthMentor, and more.
I've learned so much from this experience, too. I've had a lot practice with teaching founders how to think about specific acquisition or marketing problems, troubleshooting them, and then crafting the plan for how to move forward.
🙊 I did a marketing 🙈
I did quite a lot of speaking this year! Whether it was on stage or a webinar, my voice was out there this year. Here's some highlights:
Baremetrics webinar
Startup School
SimplySaaS
It Takes a Village
The same for podcasts — all of which were a ton of fun to do. I upgraded my whole life with a very fancy RODE microphone. I'm pretty proud, too, of everything I discussed this year:
Insider Insights with Customer Intelligence
Relay by Chargebee
🍎 Invested in more education and skills ✏️
Last year was such a big year for me in education, so it seemed fitting to scale my knowledge again this year:
✊🏾 Brought on the most amazing business coach ✊🏾
Sometime around the end of summer, I kind of hit a very clear wall: I knew enough to know that something was missing from my business, but I didn't have enough experience running my business to know exactly how to fix it.
It's tough to explain, but while I know how to build a SaaS business, I don't really know a ton about how to build a services business. The margins for error and risks are extremely different, and the ebb-and-flow nature of a services business wasn't something I could effectively wrap my head around.
It was time I brought on a business coach, and I've gotta say — holy f*ck what a life-changer.
This wasn't just a business-changer; bringing on this business coach has honestly changed my life.
I consider this a huge win, and I'm excited to show everyone everything we've been working on.
🏆 I won an award??? 🏆
Skkrrttt. Say what?
Yeah. I won TAG's Up & Coming Marketer of the Year Award for 2019. 💁🏾‍♀️
Was I expecting it? Absolutely not. Am I thrilled and honored and grateful? I mean f*ck yeah. It was amazing! Special shoutout and a HUGE thank you to Lauren Patrick — head of marketing at Motivo who nominated me for the award and helped me tell me the DemandMaven story.
👰🏾 I got married 💍
Technically…. Technically, my last name is Orangio, now. 😉 "Matos" is just a middle name these days. But I think it still works.
Kind of like how some people go by their first and middle name — like "Kelly Anne" or "Jessie Lynn" or pretty much any other chick in the South.
Alright I'll stop. Here's some cute photos. Main takeaway: I married my most favorite person on this planet. 
Challenges of 2019
Because businesses and consultants have challenges too, right?
😑 Depression & burnout (womp, womp) 😑
I'mma keep it real with you. I hit a deep depression in the middle of the summer.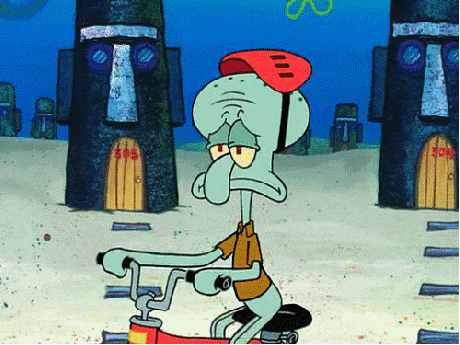 It all started when I took on a client project that didn't go as well as I had originally hoped. They were far too early for my help, and I should have recognized the red flags when it became clear they weren't as far along in the go-to-market process as I had thought.
That combined with not managing my energy very well and the project dragging on for longer than it should have left me feeling both like a failure and a shell of a person. An empty, energy-less husk of a marketer without original ideas or big-abundance-energy.
It was hard to get out of bed most mornings during the summer. It wasn't until the autumn months that life breathed back into me and I started effortlessly flowing through all of my projects (and life) again.
The weirdest part? Running a consultancy can feel very isolating at times, because the people you talk to everyday aren't exactly the people you can talk to about what's going on personally.
My clients had no idea I was going through the #struggle, but that's by design, right?
😴 Energy management 😴
Keeping my energy high at all times was definitely a challenge this year. In the beginning of the year, I took on meetings at any and all times of the day. I'd also take meetings on very short notice — sometimes as soon as the next day in advance.
As you can guess, that severely impacted my productivity. Because I'm both a strategist and I actually execute a lot of the work for my clients, I'd be barely skimming the surface of good 'ol fashioned deep work and just reacting to the next trigger — whether it was email, Slack, or a new meeting request within the next few hours.
This was draining. Extremely draining. On top of that, my meetings were all over the place, and while it left enough time in the day to get the work done, it didn't set me up for a very efficient workflow.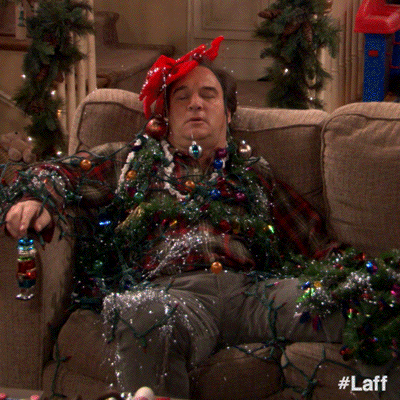 I cleared out my days on Tuesdays and Wednesdays and now I only hold meetings on Mondays/Thursday/Fridays — preferably in the afternoon. And there's a minimum two-week grace period for meeting people who are not currently my clients. That might seem dramatic, but I run a low-overhead company so I can work with early-stage startups on purpose. Staying low-overhead means managing my time and my energy as if it were gold itself. This frees me up to get back to deep work, and do it as effectively as possible.
The only exception to this rule are customer interviews (part of my process) which have complete free reign on my calendar.
To help further manage my energy, I also started:
Weekly calendar-blocking and time-batching my daily activities
Weightlifting
Waking up at 5 AM
Implementing a morning routine and an evening routine
Sunday night work prep
"Chore" night on Wednesdays where my husband and I do our chores before the weekend
Daily journaling
Listening to EDM and lofi beats to study and relax to
I (mostly) feel like a machine now, but in an effortless, flow kind of way. For the nutritionally curious, I'm currently playing around with intermittent fasting, fasted lifting/cardio, and changing up my macros to what my body really likes.
💭 The quest for the ideal project engagement 💭
If there's one thing I've learned from consulting, it's that everyone is always tweaking how they deliver their projects in search of the perfect engagement.
There's probably no such thing as the "perfect" way to deliver or engage in a project, but the idealist in me says there is. Right now, I think we've got a pretty good way to deliver projects and run them in a way that feels like you have a marketer on the team who is pushing you closer to your goals, but I did so much iteration over the year to get there.
And I'm still making adjustments here and there.
🏃‍♀️ Quarterly client pacing 🏃‍♀️
I don't think anything could have prepared me for how gangbusters late-winter, early-spring, and fall were going to be, and how sluggish the summer was for DemandMaven.
I'm learning that there's a natural seasonality to the business, and that's something that can likely be fixed by consistent marketing. I'm also learning that the cycles of business are in fact directly related to the clients I take on, so if a project wraps up and I'm not prepared to replace that client, then that's a pipeline problem.
I made it out mostly unscathed, but next year will be far more intentional.
👋 Skilled resources 👐
Okay this one's a tough one to talk about because it's the classic "Just admit it! You're an agency!" dilemma and also because I thoroughly appreciate the help that I do currently get…
…but as my business matures and we get more data points under our belts, it's becoming pretty clear that we need more specialists we can tap for client projects.
Even when I was an in-house marketer, I still needed specialists to effectively cut through the noise and get their specialized task done — everything from technical SEO to landing page building to graphic design to copywriting to ads management.
The biggest challenge is of course finding great people for a margin that makes sense for the business. Because if they're really good, they're charging what they're worth.
The need for content marketing strategy, content creation, and SEO strategy and planning was very real and are consequently the hardest roles to fill for clients.
I'm already starting the process of finding these providers for 2020, but it was definitely a struggle in 2019.
🤦🏾‍♀️ Still no consistent content engine 🤦🏾‍♀️
This one hurts to write, but it's true.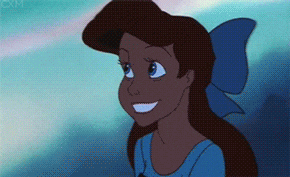 About 99% of my clients come through inbound. That might be shocking for some of you to read — most would probably assume referrals — but that's actually not the case!
For me, appearing on podcasts and speaking to audiences all over the world has done wonders for my business, but I know for a fact that generating a consistent stream of quality content would help diversify my acquisition channels.
(Because, well duh, I'm drinking my own demand gen champagne here.) 🥂
And like a good marketing consultant who drinks her own champagne, I can clearly see the greatest marketing weakness that my business has: consistent business-owned and founder-generated content marketing.
I need to be consistently creating content for DemandMaven.io, and 2020 is shaping up to be the year that I tackle that.
In fact, I've already got a head start with this blog post, and if you stick around a little longer, you'll see what's coming down the pike. 😉
👀 Pipeline management and client onboarding 👀
Oof. Goodness this was painful.
Managing a waitlist for DemandMaven was quite possibly the messiest thing I had to tackle this year. In many ways, it's a good problem to have: there's a lot of demand for what I have to offer, but obviously not enough supply.
This means that unless you just caught me at the right time, it was very tough to actually get slotted in for an upcoming project.
My project slots would easily book out 3 – 6 months in advance, and telling founders that I didn't have any idea when something would open up was incredibly frustrating for both parties. I'd get upset that I couldn't actually help them, and they'd feel disappointed about not getting started sooner (or joining the cohort at all).
The operations culprit? Open-ended, unstructured endless marketing retainers.
Earlier in the year, I made the decision to offer monthly recurring marketing retainers. After we do a strategic engagement, founders have the option to roll into a marketing retainer where we continue to work together to bring our strategic vision to life through execution and demand generation.
The problem though was that they were invoiced on a recurring monthly basis (kind of like MRR). And that makes sense for a SaaS business, but was a nightmare for my services business.
I would never know if or when a client wanted to wrap-up the project without awkwardly asking at the end of every single month. I also had no idea how to resource or staff around the retainer because if there's no end in sight, how can we plan?
It became clear that not only was it impossible to manage a pipeline, but it was adding a lot more stress than it needed to.
As of last month, we're back to running 3-month and 6-month projects with structured SOWs. Now I can actually plan ahead and give prospects clear answers around availability.
I find it's actually a lot better for the founders too. More structure actually gives us a lot more freedom, if that makes sense.
Lessons Learned
There were definitely many lessons learned, but these in particular stood out to me.
🍵 Take care of your body 🙏🏾
It sounds so obvious, right? Just like.. work out a bunch and get enough sleep and drink water and eat enough food?
Welp, ya' girl definitely struggled through this pretty much the entire year. And it took me a century to actually connect the dots that when I take care of my health and my body feels good, then I perform better, I'm able to handle stress better, and I'm able to really think outside myself and get out of my head.
Shocking, breaking news, I know.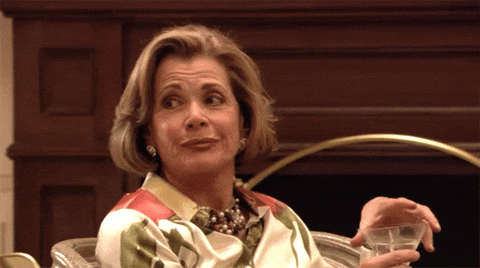 I did eventually get it together towards the end of the year, and I gotta say, it feels amazing. I'm glad I did even if it took a while to get there.
📅 Routines set me free 📅
It took a lot of mental work to get to this point, but I learned as a solo-founder and solopreneur, I need routines. Through routine, there is freedom. The fewer decisions I have to make, the better my mental health and ability to deliver excellent work as a strategist.
💰 Charge what the work is worth 💰
The work that I do is designed to help founders bridge the gap between the marketing department they know they desperately need and what they can realistically afford. And the more hands-on experience that I get with SaaS companies of all shapes, funding situations, markets, and sizes, the stronger my ability to troubleshoot and see the future becomes.
I'm no longer afraid to charge what that's worth while still remaining competitive with the alternative: hiring an experienced full-time marketer, a digital agency, or doing nothing at all.
Theme of 2020: Build
If you're still with me, you might be wondering where DemandMaven is headed in the next year.
My mantra for 2020 is simple: Build.
There's much that I need to build next year — not only because I want my business to grow, but because I also need to build an audience in order for that to happen. I also need to build the right types of engagements and project pacing that makes the growth process clear for me and achievable for my clients.
I'll also be tackling other parts of the business that I haven't put my attention towards, but we'll definitely start with:
✅ Consistent marketing ✅
2020 is the year I continue to work with other brands and content providers on educating the masses, but that I also produce my own marketing on my own turf.
This means really owning the mediums and channels I know I naturally excel at and building an audience through those channels. I've already got things cooking up and I'm excited to finally share them all.
But one thing remains certain: I need to be telling more of my own stories, sharing my wisdom, and documenting the observations, patterns, and advice I give on an hourly basis. It's become painfully clear to me that most founders are so severely lacking in the basic fundamentals of marketing, growth, and strategy that they end up cornering themselves into impossible situations.
I kid you not when I say I've talked to founders who, due to a number of wrong turns, came to me with just 3 months to live in hopes that I or some other marketing consultant could turn the ship around.
You can probably guess what happens next for those founders — they get deflated, frustrated, distracted by red herrings and "bright shiny objects", and become so risk-averse that they lose their ability to really "see".
I don't know *everything* about every SaaS or startup journey on the planet, but at least preventing these situations is where I can help.
🗣️ Speaking game on point 🔥
Speaking at conferences was both a challenge and a thrilling opportunity this year, but I gotta admit: ya girl needs some work.
I'm learning that leading and hosting a workshop or a webinar is very different than actually speaking on stage, and that's a skill I really want to master in 2020.
So I'm putting it out there to the universe: I want to speak more and really master this medium.
💅🏾 Updated branding  💅🏾
I had a hilarious customer research interview a few months ago where the customer asked if I was over the age of 25. I laughed and said yes, and she flat out told me that my photo makes me look like I'm twelve.
TALK ABOUT EMBARRASSING.
At first I was like, "LOL THANKS, BOO" but then after thinking about it for a while, I realized she's exactly right.
My personal and business brand needs an update.
Can I just say, though, that it's also weird when you're deeply proud of what you've achieved but know that you're lacking the polish you need to attract the right opportunities?
I'm definitely in that boat (at least, that's how it feels). I'll be tackling the "brand" side of the house in 2020 and build something I'm super proud of. I'll keep you updated on what that journey is like.
Thanks so much for reading, cheering me on, and being a part of this journey!
Are we ready for the new decade? Because I am and I hope you'll join me on this quest. ✨